BOESENBERGIA PANDURATA - FINGERROOT.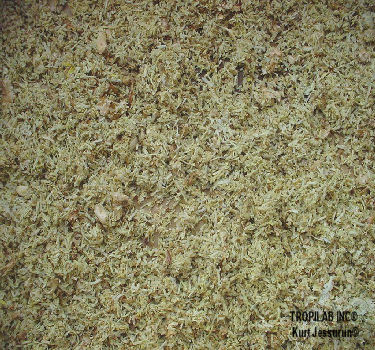 Latin
Boesenbergia pandurata.
Synonyms
Kaempferia pandurata, Boesenbergia rotunda.
Common names
Fingerroot, temu kunci, finger root, gazhutu, kachai, krachai, kasay, Chinese ginger, Thai ginger, suo shi, Chinese key, fingerwurz, Cínan zázvor, Kínai gyömbér, Gajutu, Bông nga truât.
Family
Zingiberaceae (Ginger family).

Overview
Finger root is a tall ginger with large beautiful pink - purple flowers; the long tubers sprouting in the same direction from the middle of the rhizome.
It has a strong typical odor.
There are culinary applications as a spice in the Indonesian - and Thai cuisine; in this last one it plays an important role in flavoring.

Medicinal applications
In folk medicine in Suriname and Southeast Asia, the rhizome is used for swelling, wounds and diarrhea.
Fingerroot contains a significant amount of several polyphenols as important constituents that show an antimutagenic effect (an agent that inhibits mutations).
These antimutagenic phytochemicals may play an important role in the prevention of cancer.
It also contains Pinostrobin, which is a very potent flavonoid inducer.

For more details on the Phytochemistry and Pharmacology go to the: Fingerroot tincture page.

A tincture can be used as an anti-inflammatory agent.

Visit our CHOLESTEROL -, DIABETES - , HYPERTENSION - and TINCTURE and APPLICATION & DOSAGE pages.

Hardiness
USDA zone 9 B - 11.
Propagation
Rhizome.
Culture
Needs full sun and sandy loam soil; plant in frost free areas.
It can also be grown in a pot indoors or as an beautiful ornamental garden plant.