TROPICAL RAINFOREST FRUIT SEEDS


ABOUT OUR TROPICAL FRUIT SEEDS
All our herbs, plants, rhizomes and seeds are wild harvested in the Amazon Rainforest of Suriname and 100% organic. This means that they are free of contaminants, such as synthetic fertilizers, pesticides, herbicides and preservatives, GMO'S (genetically modified organisms) and animal products.
They are thoroughly inspected on quality before being used in the manufacturing process.
TROPILAB® uses GACP guidelines (Good Agricultural and Collection Practices) as proposed by ©EMEA and WHO.

Tropical fruit is the most delicious of all in the world!.
Nowhere else in the world are the fruits as fresh, colorful and exotic as in Surinam.
You can grow your own tropical fruit tree and enjoy the fruit from your garden.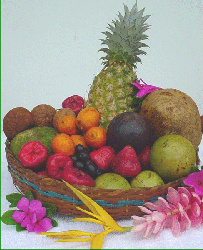 Some of the trees will even do very well as container plants or in the glasshouse, in the cooler zones.
The seeds we sell are deep frozen, after being harvested or kept at the proper temperature level.

To search MEDLINE citations and additional life science journals, go to the PubMed website of NLM (NATIONAL LIBRARY of MEDICINE).

ENJOY!

To check-out the growing conditions concerning minimum temperature in your area, go to the USDA - and the AHS web site.

For hardiness zones of Europe, Canada and Australia web site, go to these links.

For the right freight rate, please visit our Webstore page!

NOTE: minimum order: $10.00, shipping & handling excluded, when ordering online.


This list can also be viewed with the COMMON names
TROPILAB® INC.
P.O.BOX 48164
St.Petersburg, Florida 33743 - 8164. USA.
Phone: (727) 344 - 7608.