THEOBROMA CACAO L. - CACAO.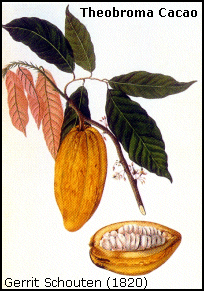 Common name
Cacao, chocolate tree, cacoa, kakao.

Family
Sterculiaceae (Cacao family).

Overview
Cacao, also called "Food of the Gods", is a small evergreen tropical tree native to South America; no more than 30 feet tall, with large glossy drooping leaves.
These are red when young, green when mature.
It is an under story tree, growing under the shadow of taller trees in the lowlands of Surinam.
The fruit of the cacao grows directly on the trunk of the tree and main branches. It has very small white flowers and the tree develops fruits after about five years.
The big 8 - 12" seedpod, which is the fruit; is yellow, green or red and contains the seeds surrounded by an aromatic pulp which is formed from the seeds teguments.
The fruit contains 20 - 50 flat light-brown seeds.
The cacao pulp is composed of parenchymatous cells containing cell sap rich in sugars, pentosans, citric acid and salts.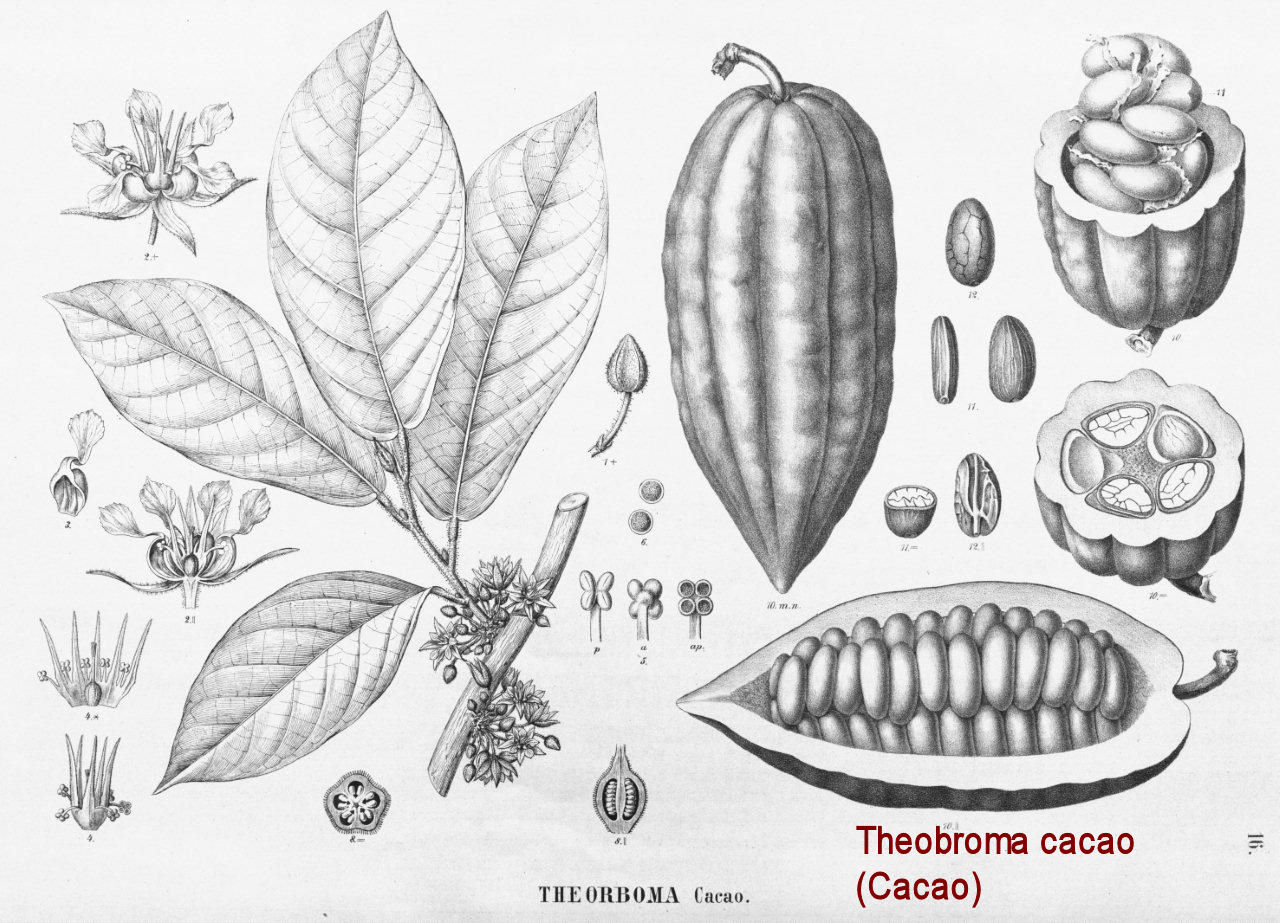 For more information go to: New Products from Theobroma cacao.

Applications of cacao
Food uses of chocolate made from the oil - rich seed, are well known (cacao and cocao butter).
The sugar in chocolate releases serotonin (a brain chemical).
Cacao contains the alkaloids: theobromine, a phyto-chemical related to caffeine.
It also contains theophylline.
In Colombia a leaf infusion is widely used as a cardiotonic and diuretic.


Suriname's Traditional Medicine
Pilatory, emmenagogue and anti-septic.

Visit also our APPLICATION & DOSAGE -, CHOLESTEROL -, DIABETES - , HYPERTENSION - , TINCTURE (seeds) - and TINCTURE (leaves) pages.

Hardiness
USDA zone 9B - 11.

Propagation
Seeds, cuttings and grafting.

Due to recalcitrant nature of the seeds, they have a short viable life, can not be dried well and can not withstand low temperatures.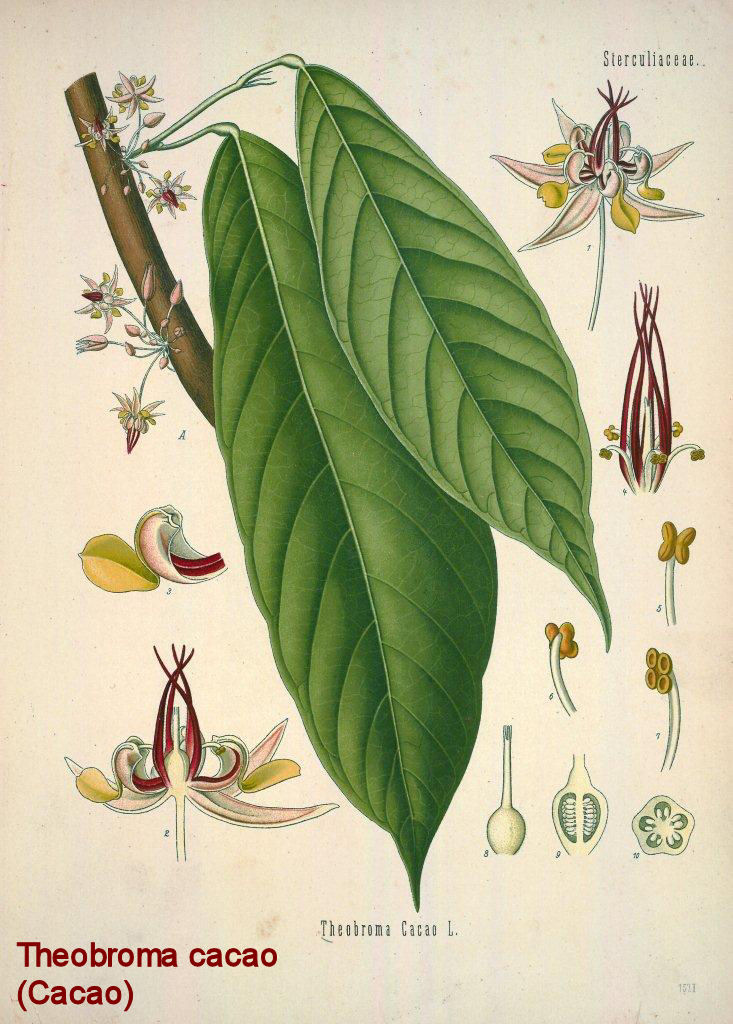 Culture
Light shade; keep in frost free areas.
It has no tolerance for drought; loves rich organic, well drained moist soils, high humidity.
Foliage damage occurs at 33° F, serious damage at 28° F.

Recalcitrant seeds are not refundable since they are prone to fungus and often difficult to germinate.