SYZYGIUM MALACCENSE - MALAY APPLE.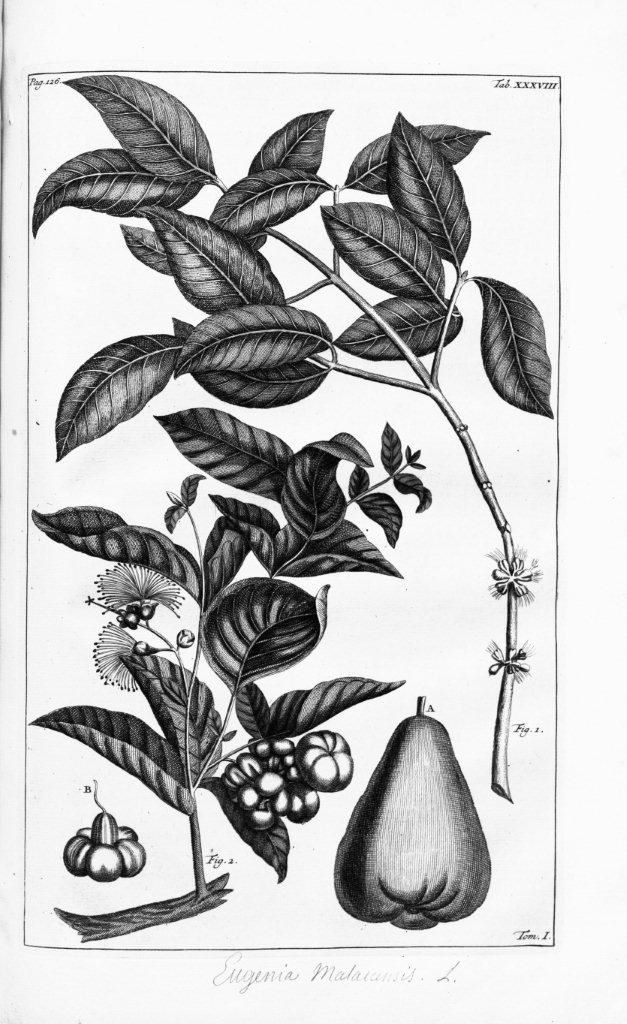 Common name
Malay apple, mountain apple, otaheite apple, pomerac, pomme malac.
Family
Myrtaceae (Myrtle family).

Overview
The Malay apple is a medium sized tree, growing up to 60' tall. Although not indigenous to Suriname, pomerac as it is called in this country, is growing abundantly.
The evergreen leaves are opposite, soft leathery and dark green: the flowers are purplish - red and form a carpet after falling under the tree.
The fruit is oblong - to pear shaped with a dark red skin and white flesh; sometimes it is seedless.

Medicinal applications
A decoction of the bark is used against vaginal infection, while the root is used to treat itching.
The root is also effective against dysentery and as a diuretic.
In Brazil, the plant is also used as a remedy for diabetes and constipation.
The malay apple is a typical tropical plant and can only be grown in the most southern part of Florida.
Visit also our CHOLESTEROL -, DIABETES - , HYPERTENSION - and TINCTURE pages.

Hardiness
USDA zone 10 - 11.
Propagation
Seeds.

Due to recalcitrant nature of the seeds, they have a short viable life, can not be dried well and can not withstand low temperatures.
Recalcitrant seeds are not refundable since they are prone to fungus and often difficult to germinate.

Culture
The mountain apple is grown for its fruit that yields more than 220 lbs. per tree.