ANACARDIUM OCCIDENTALE L. - CASHEW APPLE.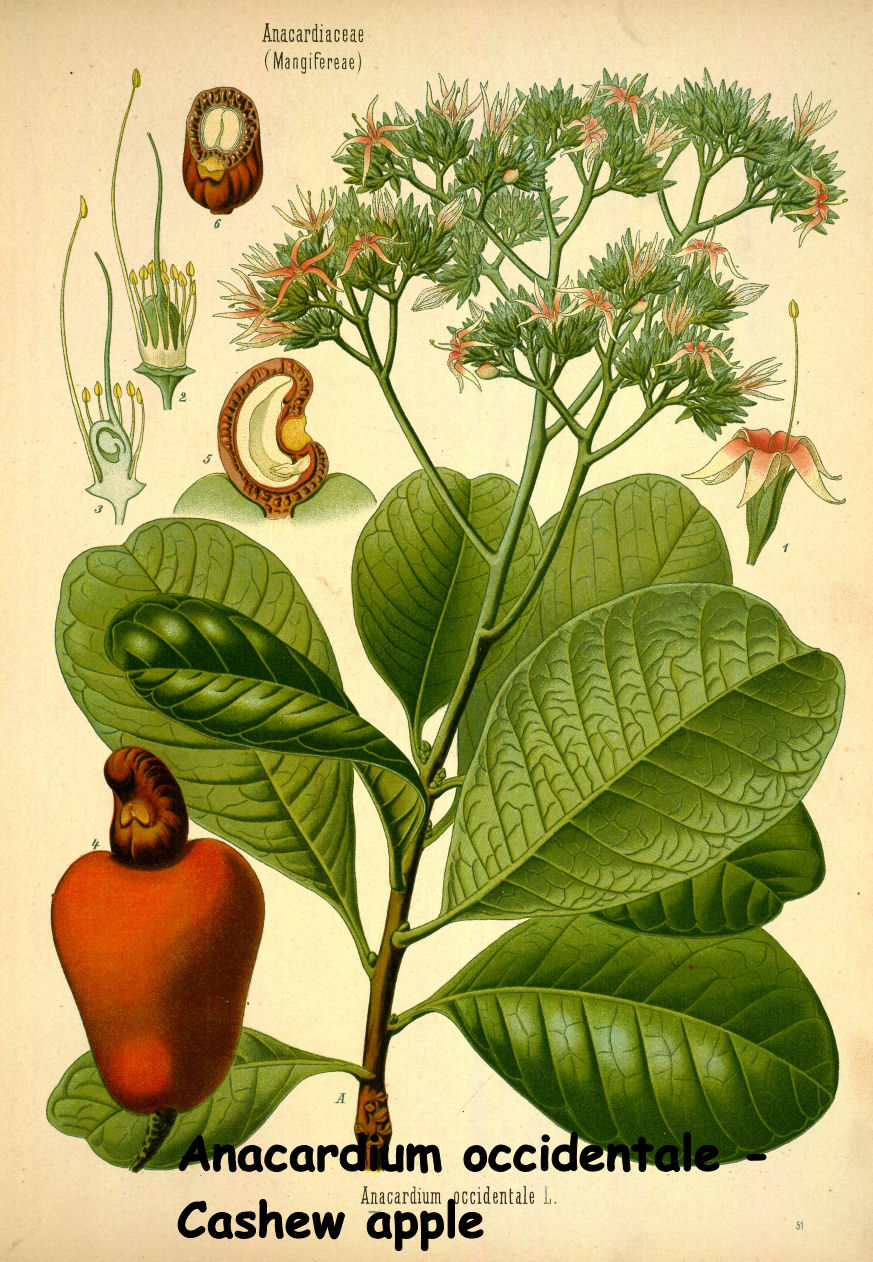 Common name
Cajueiro, cashew apple, kasjoe appel, pomme cujou, jambu mete, jambu terong, marañon.
Family
Anacardiaceae.(Sumac family)



Overview
The Cashew apple is a bushy, low branched tropical tree, growing up to no more than 30' tall.
The leaves are oblong - oval.
Cajueiro has yellow - pink flowers.
The fruit is a so called pseudo fruit (or "false fruit") since the true fruit is the cashew nut: that is first developed.
The receptacle becomes fleshy and plump.
It has a waxy yellow, red or orange skin.
It is juicy, acid to sub acid.
In India, this juice is distilled into liquor called feni.

Medicinal applications
The receptacle is used against sore throat.
Anacardol and anacardic acid (oils from this plant) have activity against Walker carsinosarcoma.
A decoction of the bark is used against severe cases of diarrhea.

Visit also our CHOLESTEROL -, DIABETES - , HYPERTENSION - and TINCTURE pages.

Hardiness
USDA zone 10 - 11.
Propagation
Seeds.
Due to recalcitrant nature of the seeds, they have a short viable life, can not be dried well and can not withstand low temperatures.
Culture
Full sun, grown well on poor soils, pH.: 4.3 - 8.7.
Does not tolerate frost; so plant in frost free areas.