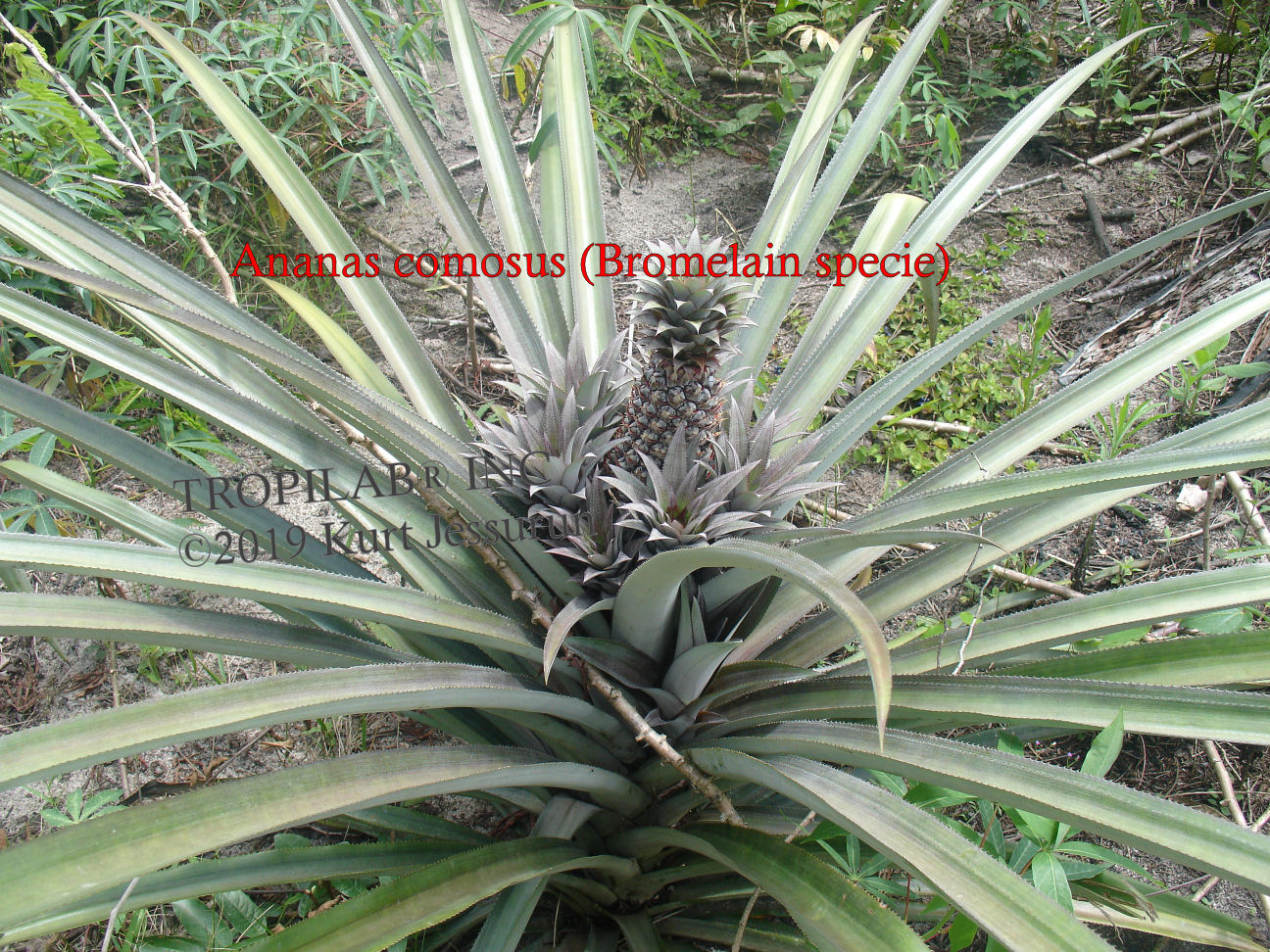 Overview

Bromelain is a mixture of digesting enzymes (bromelain) from the pineapple fruit or stem; it has a wide range of therapeutic benefits. It helps to prevent blood clots, edema and swelling.
We use the stem and (green) core of the fruit.


Constituents

vitamin C, vitamin B1, potassium, manganese, bromelain.


Pharmacology

There is evidence that oral therapy with bromelain produces certain analgesic and anti-inflammatory effects in patients with rheumatoid arthritis, which is one of the most common autoimmune diseases.

Bromelain infuences blood coagulation by increasing the serum fibrinolytic ability and by inhibiting the synthesis of fibrin, a protein involved in blood clotting.

Bromelain counteracts some of the effects of certain intestinal pathogens like Vibrio cholera and Escherichia coli.


Applications

Reduces inflammation and helps to heal wounds.
Promoting apoptotic cell death and preventing tumor growth.


Dosage
Tincture:


Reference




The above presentation is for informational and educational purposes only.
It is based on scientific studies (human, animal, or in vitro), clinical experience, or traditional usage.
For many of the conditions discussed, treatment with prescription or over - the - counter medication (OTC) is also available.
Consult your doctor, practitioner, and/or pharmacist for any health problem and before using dietary supplements or before making any changes in prescribed medications.