CLAVO HUASCA - TYNANTHUS PANURENSIS
Synonyms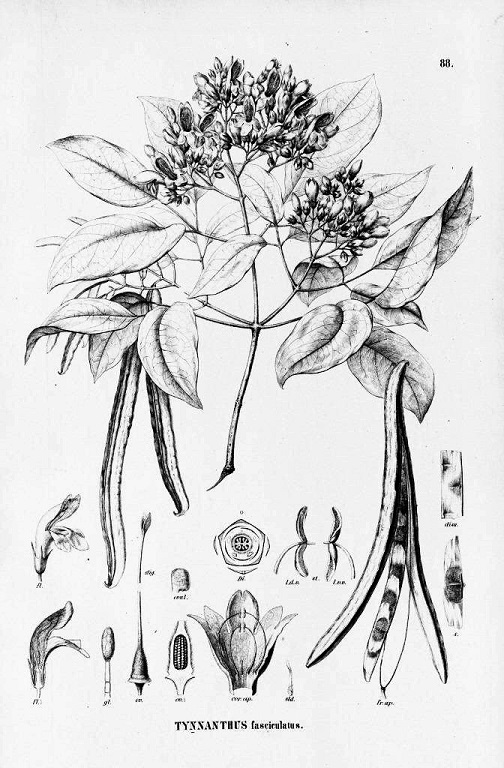 Schizopsis panurensis, Tynnanthus elegans.

Common name

Cipó cravo, cipó trindade, clove vine, duru-duru, kruidnagelstruik, white clove.

Family

Bignoniaceae (Bigonia family).

Overview

Clavo huasca (Clove vine) is a flowering woody vine that grows up to 210 feet (70 meter) in length; it is indigenous to the Amazon rainforest.
The bark, stem, branches and root have a typically clove-like smell, due to the interpetiolar glands. The vine has a distinctive "Maltese cross" design in the wood, when cross-sectioned.

Constituents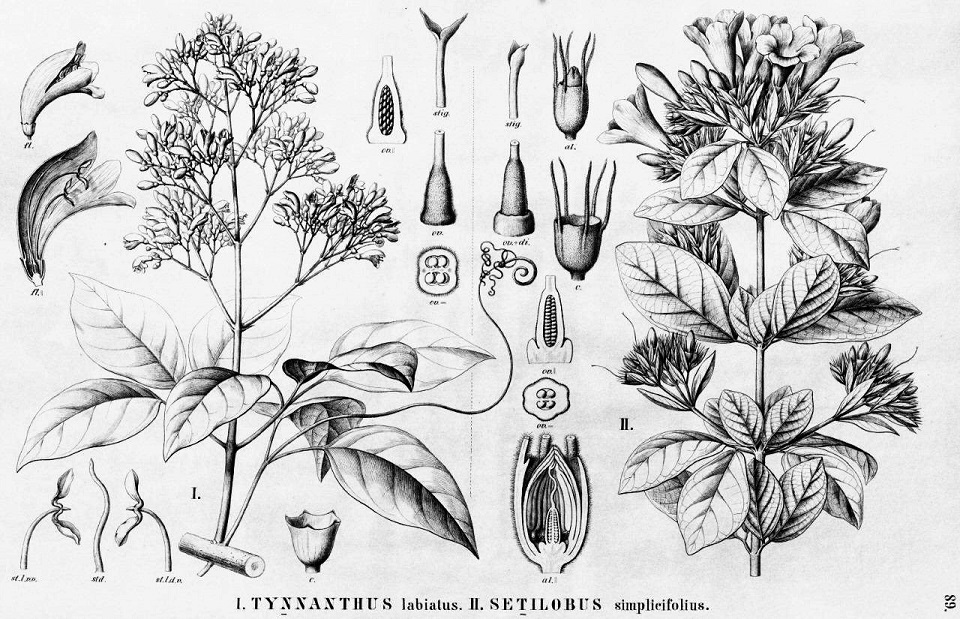 Alkaloid D-tubocurarine, mono- and bisindole quaternary alkaloids: Guiaflavine, 5',6'-dehydroguiaflavine, 9-methoxy-Nb-methylgeissoschizol; C-alkaloid O, fluorocurine, mavacurine, macusine B and C-profluorocurine, phenylpropanoid glycoside, katchimoside.

Suriname's Traditional Medicine

The bark and root are used as an aphrodisiac and are a sexual stimulant for both men and women.
It is also used against inflammation.

Visit also our CHOLESTEROL -, DIABETES - , HYPERTENSION - , TINCTURE pages.

Hardiness
USDA zone 10 - 11.
Propagation
Seeds.
Culture
Partial sun, moist soil.
Needs high humidity.