ZINGIBER OFFICINALE - GINGER.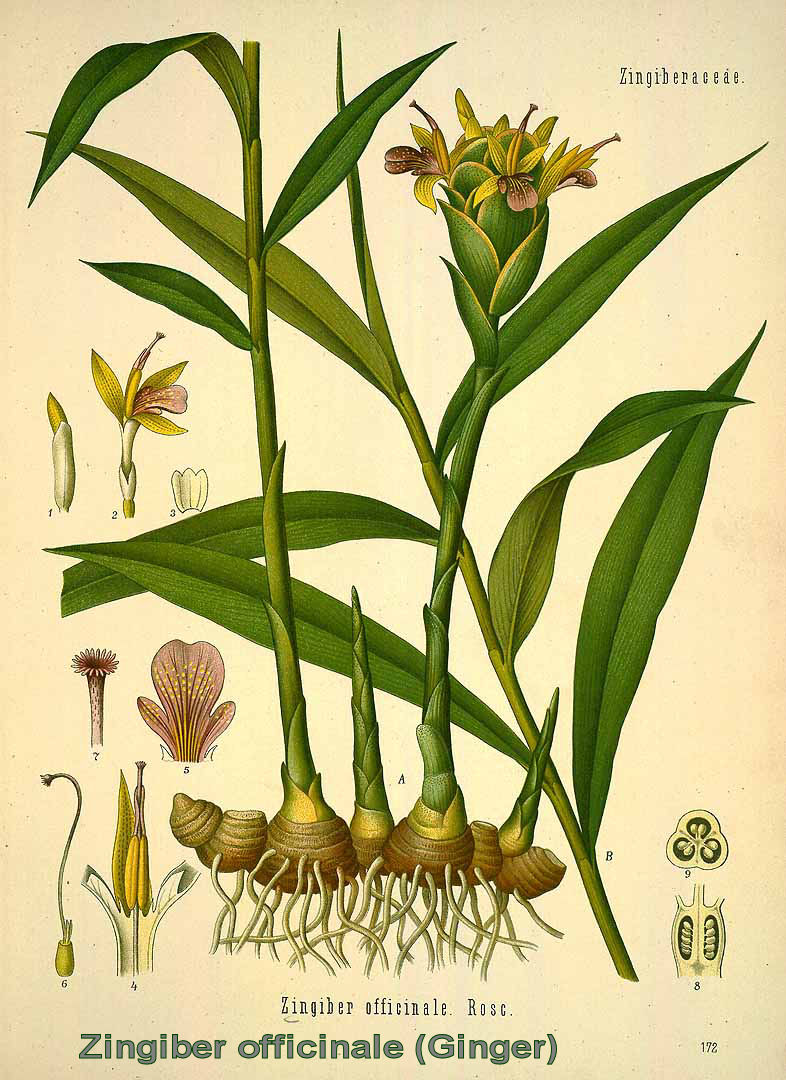 Common name
Adi, adrak, djindja, gember, gingembre, ginger, ingefara, ingwer, jengibre, jinja, piperoriza, shoga, shouga, zanjabil, zenzoro.
Family
Zingiberaceae (Ginger family).

Overview
Ginger is one of the most important and valued spices; A tropical herbaceous perennial with underground rhizomes from
which stalks arise up to 3' feet tall.
The leaves are lancelote and the inflorescence comes directly from the roots (rhizomes) and ends in a spike.
The flowers have an aromatic smell.
Ginger root is culinary used in the Surinam cuisine, for spicing food and drinks.

Phytochemicals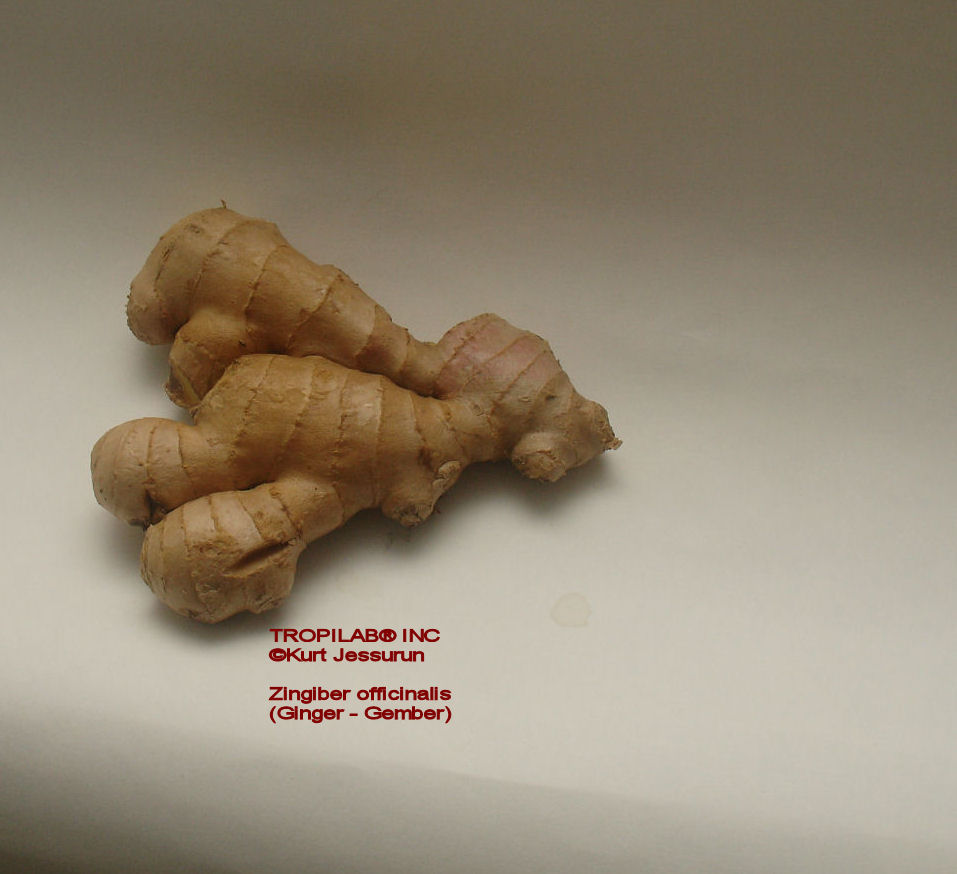 Ginger contains gingerol & shogaol (oleresins), also found in the plant: potassium, magnesium, phosphorus, Vitamin B6, Vitamin C and calcium.

Medicinal applications
Upset stomach, cramps and indigestion. Also used for preventing motion sickness, treating nausea and osteoarthritis.
Ginger has anti-inflammatory and anti-rheumatoid properties.

Visit our CHOLESTEROL -, DIABETES - , HYPERTENSION - , TINCTURE, SPICES and APPLICATION & DOSAGE pages.

Hardiness
USDA zone 9 B - 11.
Propagation
Bulb and rhizome.
Culture
Full sun, sandy loam soil.
Plant in frost free areas. Ginger can also be grown as a garden plant.