SIMAROUBA OFFICINALIS - DYSENTERY BARK.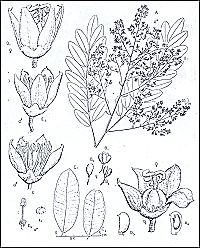 Synonym
Simaruba amara.
Common name
Simaruba, dysentery bark,marupa, palo blanco, palo amargo, slave wood, bitter damson, bois blanc.
Family
Simaroubaceae (Quassia family).

Overview
Simaruba is a medium sized tree, up to 80 feet tall with many long, crooked branches covered with a smooth, grayish bark.
It has big, bright green, bipinnate leaves, 9" - 12" long, and small, red fruits growing in small clusters. Very small seeds with transparent wings in a brown seedpod.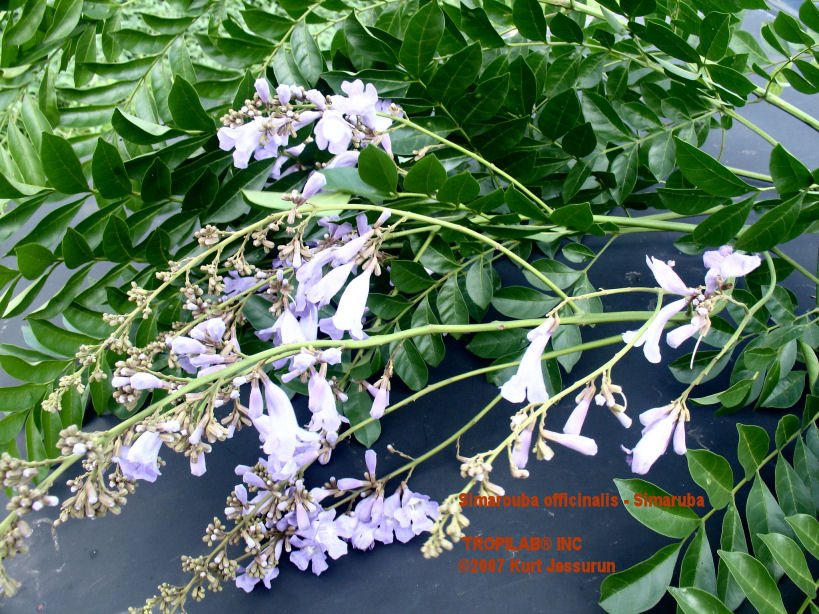 The leaves and bark were historically used as a remedy for dysentery.
They are very bitter, since it contains, among others, a bitter principle identical with quassin.
Indigenous tribes of Amerindians in the rainforest used it as a hemostat to stop bleeding, for fevers and against dysentery.


Suriname's traditional medicine
The crushed seeds drawn in alcohol is used against snakebites. An infusion (herbal tea) of the bark is used against malaria, rheumatism, shingles and fever.

Visit our: APPLICATION & DOSAGE, CHOLESTEROL -, DIABETES - , HYPERTENSION - and TINCTURE pages.


Hardiness
USDA zone 9 - 11.
Propagation
Seeds.
Culture
Keep in frost free areas; foliage damage at 33° F, serious damage at 28° F.