CORDIA CURASSAVICA - BLACK SAGE.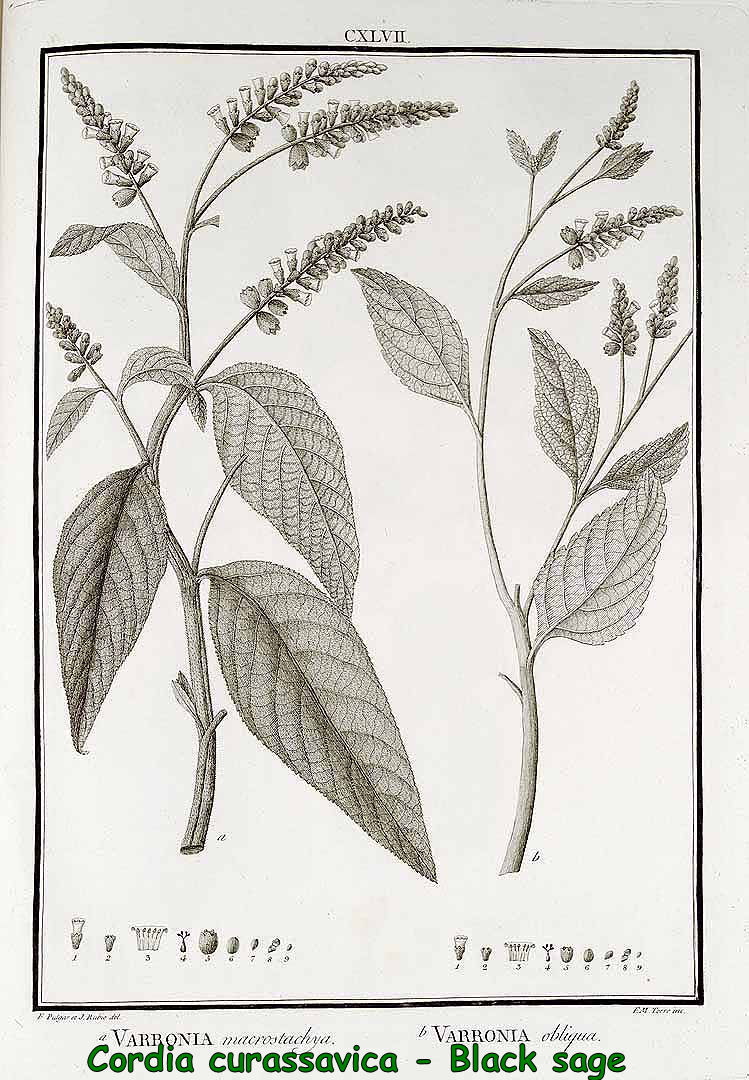 Common name
Blaka uma, black sage, wild-sage, orégano-cimarrón, erva baleeira, mahot noir.
Family
Boraginaceae (Borage family).

Overview
Blaka uma is a bushy, odorous tropical shrub growing up to 8' tall with pointed ovate leaves and small white flowers in clusters at the end of the many branches.
It has small, red fruits, no more than 5 mm in diameter and they contain each a single seed.

Traditional Medicinal applications
Leaves are steeped to treat colds and cough; an infusion of the leaves is used to treat infections, rheumatism and arthritis.
Due to the anti-inflammatory it is also used against skin diseases, malaria, flu and fever.
Phyto-chemicals in black sage include: artemin, cordialin A and B, cordiaquinones J and K, and naphthoquinones.

Visit our TINCTURE page.

Hardiness
USDA zone 9B - 11.
Propagation
Seeds.
Due to recalcitrant nature of the seeds, they have a short viable life, can not be dried well and can not withstand low temperatures.
Culture
Full sun; well drained soil.
Plant in frost free locations.