PORTULACA OLERACEA L. - PURSLANE.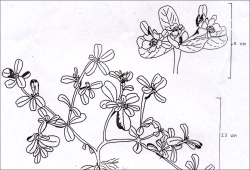 Common name
Pigweed, purslane, little hogweed, postelijn, pourpier, portulat, garden purslane, fatweed, munyeroo, ma chi xian, Cuban spinach, Miner's-lettuce, Miner's-salad, Pigweed, Pussley.
Family
Portulacaceae (Purslane family).



Overview
Purslane is a common, herbaceous succulent annual weed in Suriname; it can grow up to a height of 18".
The stems are reddish and the fleshy succulent leaves alternate, while the small flowers are yellow and growing in clusters.
The flowers are hermaphrodite (male and female organs are on the same plant) and are pollinated by insects; the plant is self-fertile.
The small, shiny-black edible seeds are wrinkled; they are formed in a tiny pod.
Purslane is used as a vegetable in Europe, Asia and also in Suriname.

Medicinal applications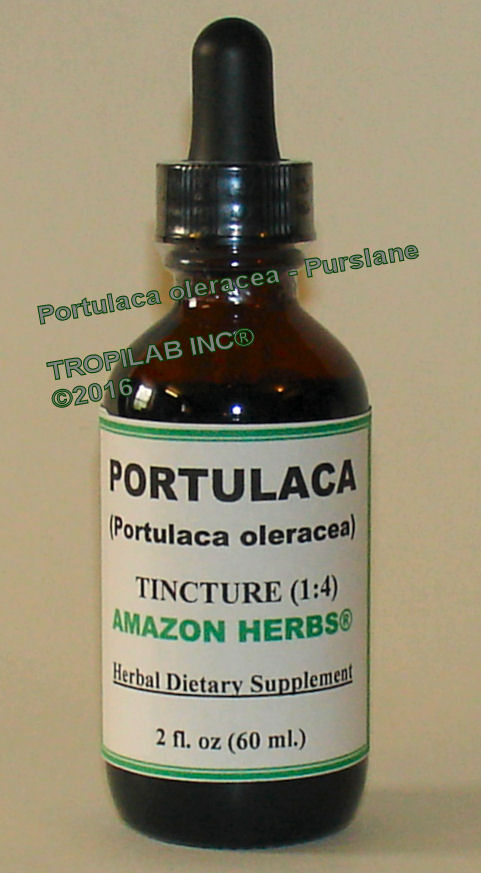 The juice is used against dry cough; also inflammation and sores (topical); hemoptysis and hemorrhage.
It is beneficial in urinary- and digestive problems.
It is also used in the treatment of candida, lupus and fibromyalgia.
It contains Omega-3 fatty acids; these phytochemicals can be used to treat bipolar disorders, depression, hyperactivity congenital heart disease and migraines.
Among the constituents are: mucilage, vitamins A, B, C, and E, beta-carotene, Calcium, magnesium, potassium, foliate, and lithium; Amino acids (phenylalanine, alanine, tyrosine, and aspartate). Antioxidants (glutathione and alpha-tocopherol).
Visit our: CHOLESTEROL -, DIABETES - , HYPERTENSION - , APPLICATIONS & DOSAGE - and TINCTURE pages.

Hardiness
USDA zone 6 - 11.
Propagation
Seeds and stem cuttings.
Culture
Full sun (cannot grow in the shade), dry- to sandy moist soil; has good heat tolerance.