GREEN COFFEE BEANS TINCTURE
(tinctura COFFEA ARABICA)

from AMAZON HERBS®




Overview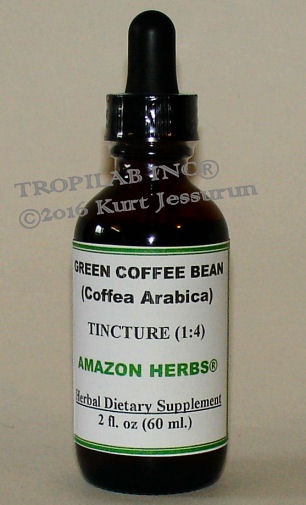 Coffee is one of the most popular drugs worldwide; caffeine is also used as a preservative in beverages and in many medications.
The coffee tincture contains among others, caffeine (a phytochemical occurring in many plants); it is a mild natural stimulant and effectively used to keep one alert and focused when needed!
In this process roasted coffee beans are used.
Green coffee beans on the other hand, are beans that have not been roasted.
This is the new innovation in natural weight loss without harmful side effects.
For the production of Green coffee bean tincture we use accordingly the unroasted beans.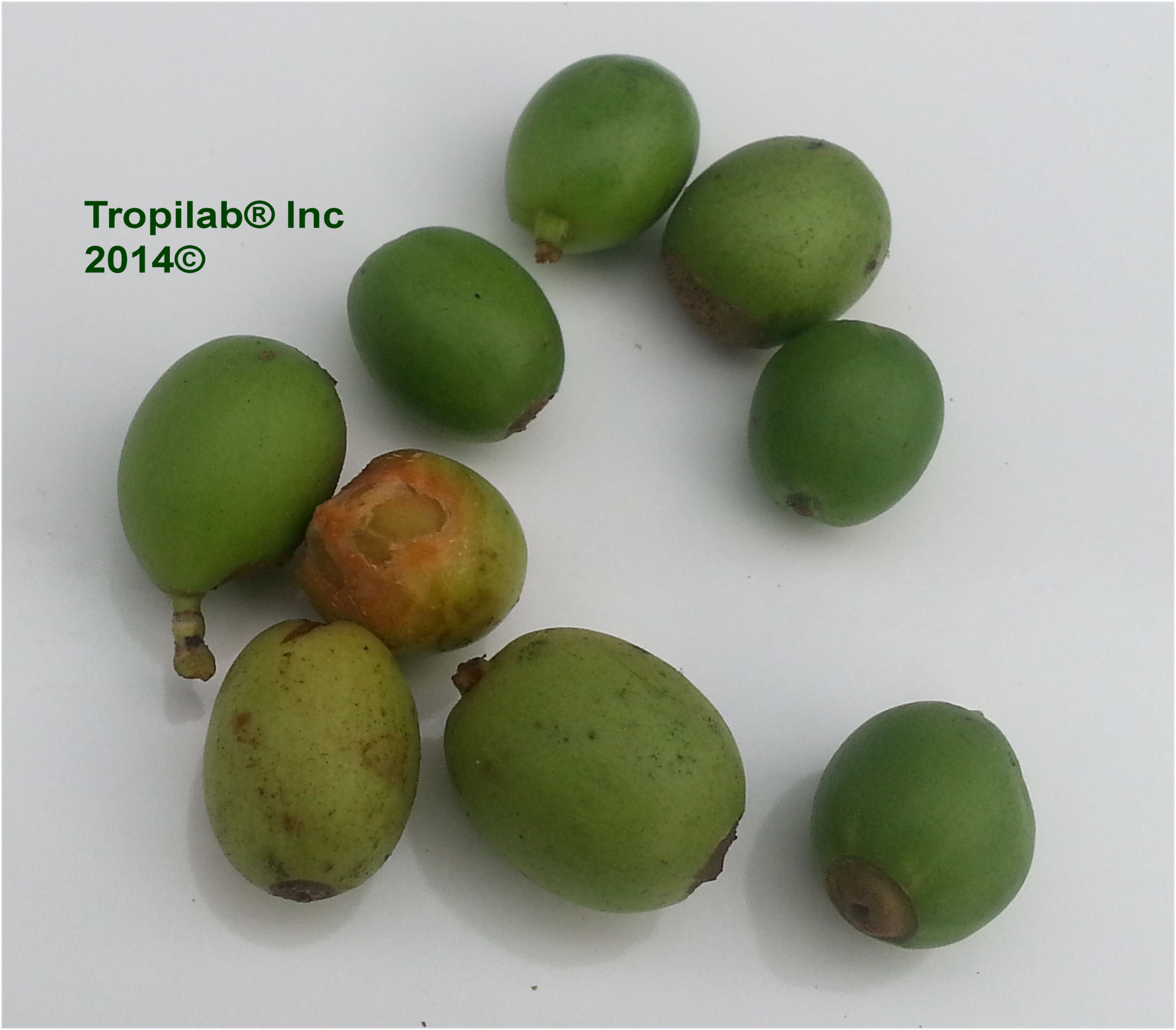 The unroasted (raw) beans contain high levels of antioxidants and chlorogenic acid but only very small amounts of caffeine.
The caffeine level is far less than that of the roasted beans and being unroasted, minimizes the amount of the caffeine level in the green bean extract but the compounds that are beneficial to the health are preserved.
The antioxidants help the body to attack free-radicals while the chlorogenic acid (a natural antioxidant) increases metabolism.
These effects can be an increased energy level and enhanced weight loss, if combined with a healthy diet and physical exercise.
Other health benefits associated with the extract are hypotensive (lowers high blood pressure) and anti-inflammatory. The use of raw coffee beans extract (such as in herbal tincture), stabilize the amount of sugar in the body.


Constituents

Caffeic acid, chlorogenic acid, eugenol, caffeine, niacin, scopoletin, theobromine, tannic acid, tannin, theophyllin.


Pharmacology


Chlorogenic acid is a compound that occurs naturally and induces thermogenesis (burning calories to generate heat); this speeds up metabolism and burns fat.
Chlorogenic acid has specifically been shown to inhibit an enzyme, glucose-6-phosphatase, that promotes the formation of glucose (sugar) in the liver. Hence, chlorogenic acid in coffee may be responsible, at least in part, for the reduced risk of glycemic disorders, like diabetes, with long-term coffee consumption.

It may also be the source of coffee's anti-obesity effects. Various studies have suggested that chlorogenic acid slows absorption of fat from food intake and also activates metabolism of extra fat. Unfortunately, traditional brewed coffee doesn't serve as a good source of chlorogenic acid. While roasting green coffee beans removes its naturally bitter taste, it also removes a significant portion of chlorogenic acid. Hence, green coffee beans remain one of the best natural sources for chlorogenic acid.

Chlorogenic acid induces eNOS (endothelial nitric oxide synthase), and that improves erectile dysfunction.


Applications

Against obesity and weight gain; improves erectile dysfunction.

The constituents work synergistically, helping to lose weight naturally and supporting overall health.
Chlorogenic Acid inhibits glucose from being released into the blood and therefore other energy sources (food and stored fat) are burned.


Dosage

Tincture: 1 ml, 1 – 3 times daily; 10 – 15 min before each meal.


Warning / precaution

If pregnant, check with your physician before taking it.
Caffeine should be used with caution by people with heart disease and high blood pressure (hypertension).
Caffeine should generally not be used by children; it does not fall into the class of "addictive" drugs but it may be habit-forming.
Coffee may interfere when using certain other drugs.


Reference





The above presentation is for informational and educational purposes only.
It is based on scientific studies (human, animal, or in vitro), clinical experience, or traditional usage.
For many of the conditions discussed, treatment with prescribed (RX) or over - the - counter (OTC) medication is also available.
Consult your doctor, practitioner, and/or pharmacist for any health problem and before using dietary supplements or before making any changes in prescribed medications.



For the right freight rate, shipping charges, conditions and delivery service, please visit our Webstore page!